The Papillons de nuit festival was created thanks to the work of four local associations organising an annual festival in Saint-Laurent-de-Cuves. Since its first edition in 2000, the festival has attracted 10,000 spectators. The festival's 20th anniversary, originally planned for 2020, will be postponed to 2021.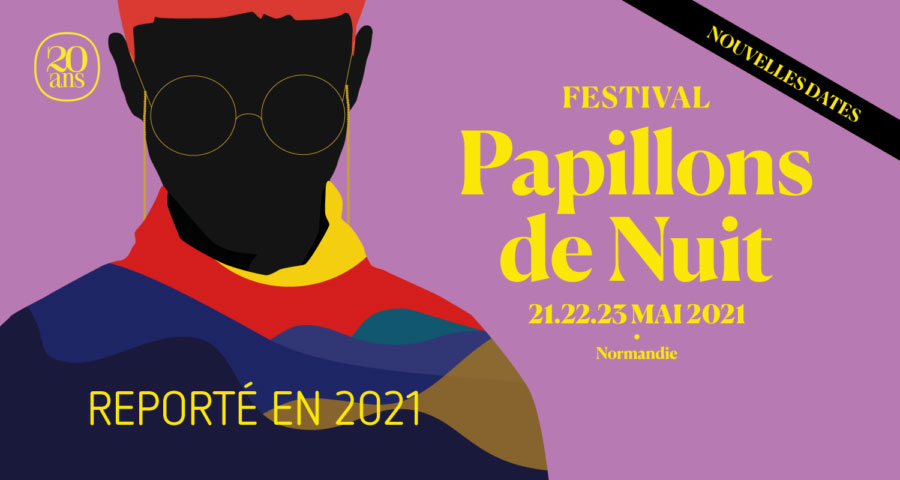 P2N is the 7th French community festival and the 1st community festival in Normandy.
The festival offers three concert stages across these 3 days – with a fourth stage created in 2017, the Odézia stage, to offer the public concerts by local artists.
The Papillons de Nuit festival has a real commitment to sustainable development: Concerned about its ecological footprint, P2N has implemented various initiatives to limit its impact on the environment. Car sharing, recycling, dry toilets, reusable cups and other biodegradable consumables are offered every year.
In terms of its artistic itinerary, each year, Papillons de Nuit presents: an international programme that mixes headliners, new discoveries and regional groups, allowing artists from all walks of life and varied audiences to come together, introducing new artists to the many festival-goers.
Over the course of twenty years, a large number of artists have graced the P2N stages. Maître Gims, Orelsan, Bigflo & Oli, Shaka Ponk, Suprême NTM, Robin Schulz, Indochine, Stromae, David Guetta, Iggy Pop, Placebo, Gossip, Madness, Texas, Jacques Dutronc, Renaud, Phoenix, Jean-Louis Aubert, -M-, Tryo while many others have helped the festival gain recognition far beyond Normandy.
When it comes to discoveries, P2N was one of the first major shows played by Sanseverino (2001), Bénabar (2002), Superbus (2003), Cali (2004), BB Brunes (2008), Charlie Winston et Shaka Ponk (2009), Asaf Avidan et Lilly Wood & The Prick (2010), Selah Sue (2011), Fauve et Cats On Trees (2014), Bigflo & Oli et Christine and the Queens (2015), Feu! Chatterton et Louane (2016), MHD et Vald (2017), Juliette Armanet et Rilès (2018), Clara Luciani et Hoshi (2019).
ALMOST 20 YEARS!
On 21, 22 and 23 May 2021, the Papillons de Nuit will blow the candles out on its 20th birthday. An event that already promises some great surprises and which will open a new chapter in the festival's history.