The Véloscénie, a cycle route that runs from Paris to Mont Saint-Michel: revitalise yourself during a cycling trip.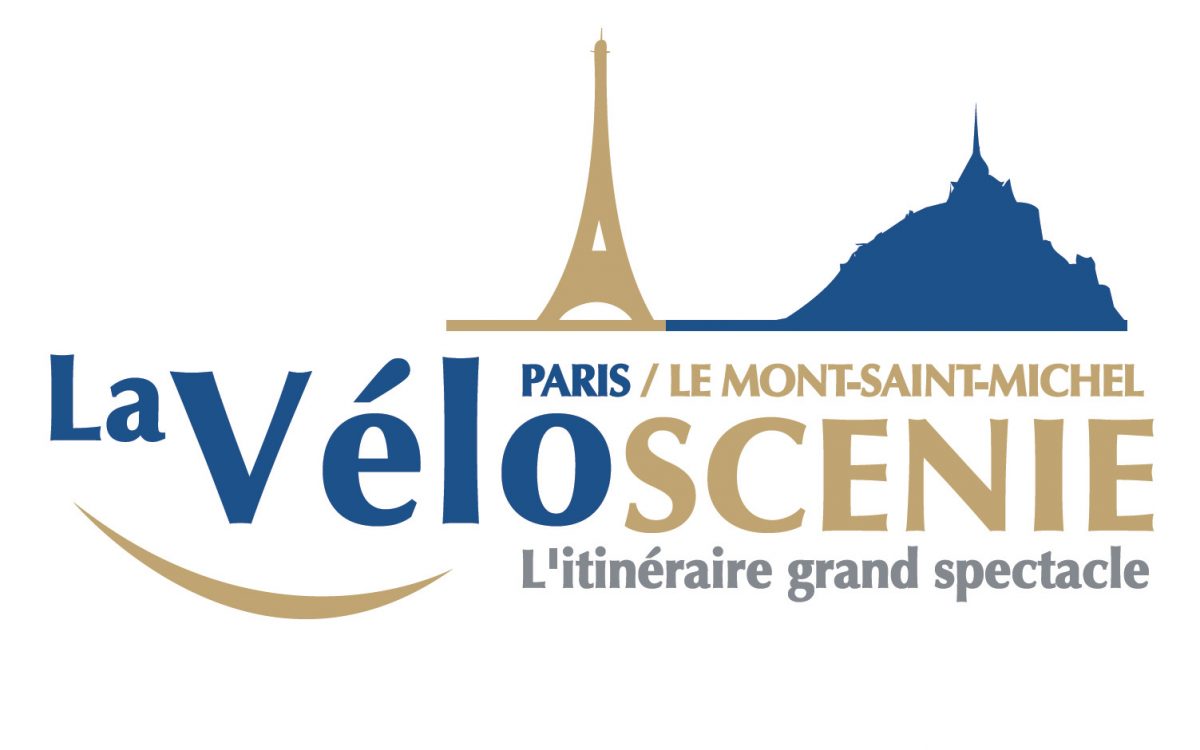 Along its 450 km, the Véloscénie leads us through fields and forests, along streams, in the hollows of valleys or through the middle of the wooded countryside, from Paris to Mont Saint-Michel.
The Véloscénie: the cycling route that offers a fantastic spectacle.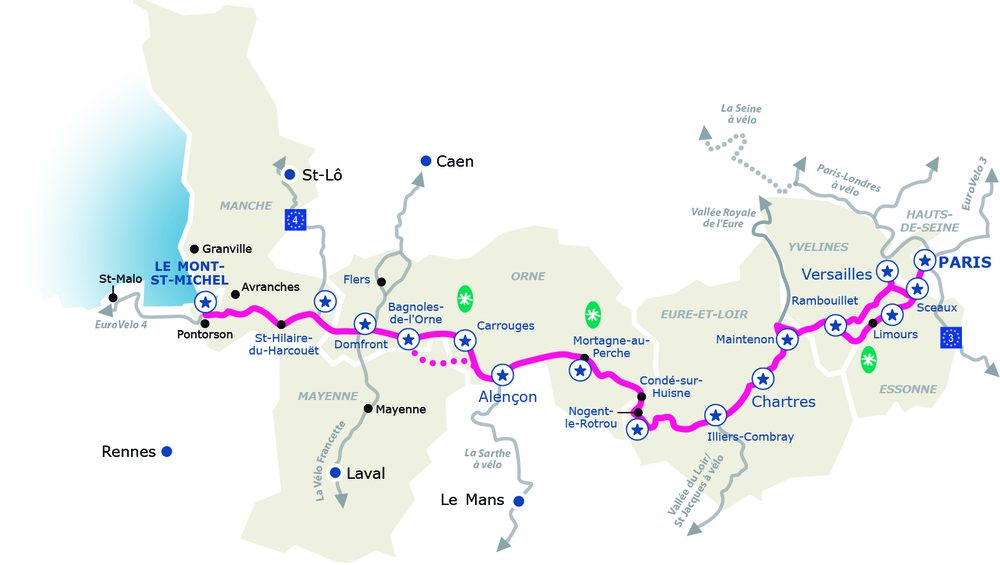 Let's mount our bikes and discreetly leave the sleepy capital on a beautiful morning. Watch the mist fade away … and reveal unique views of some of the most iconic monuments of French culture and unspoiled natural landscapes.
Let's get down to earth and let curiosity and new discoveries guide us. Enjoy the comfort of a gourmet stopover along the way. And why not take a little nap! Forget about counting down the minutes and instead watch how our shadow grows as we progress along the way!
Because, at the end of this bike route, there's a real reward: the enchanting view of a mediaeval city floating above the sea …
Promise of an inspiring and initiatory journey, both a personal and semi-sporting challenge, or perhaps a family trip … Why not experience this bike trip in your own way, in a long stretch or in small stages across a few days.
The final stages.
LThe Mont Saint-Michel Normandy destination is crossed from east to west by this great cycling route.
After Domfront, a walking/cycling route will guide you towards Mortain and its waterfalls for a refreshing or meditative break. The path continues towards Saint-Hilaire-du Harcouët, for a picnic at the edge of its pond – after stocking up on tasty products from the big market, if it's a Wednesday morning. The village of Ducey, the Château des Montgommery and the Sélune river welcome us before we reach the bay.
The sea is not far away, and the salt-meadow sheep bask in Pontaubault, just as they do at Pointe de la Roche Torin. Here, the route offers us our first breath-taking view of the Abbey, perched on its rock. A few more pedal strokes and we'll be there!
But, wait! How do I organise my day hike or bike ride? Where can I rent a bike? Where is the nearest train station to depart from? Where can I leave my bike once I reach the Mount?
Find answers to all these practical questions by consulting the site www.veloscenie.com or by contacting the Tourist Office.