Are you a lover of hiking or cycling? There are various routes available to get to Mont Saint-Michel!
By bike, Mont Saint-Michel and its bay feature as both the finish line and a stopover on three major marked bike routes:
– The Véloscénie, a true spectacle of a route:A 450 km cycling route from Paris to Mont-Saint-Michel.
– The Landing Beaches to Mont Saint-Michel cycling route : following in the footsteps of History and the Battle of Normandy.
– The Vélomaritime® EuroVélo4: a bike ride of around 1,500 km from the English Channel to the North Sea.
On foot, fantastic routes for hiking enthusiasts: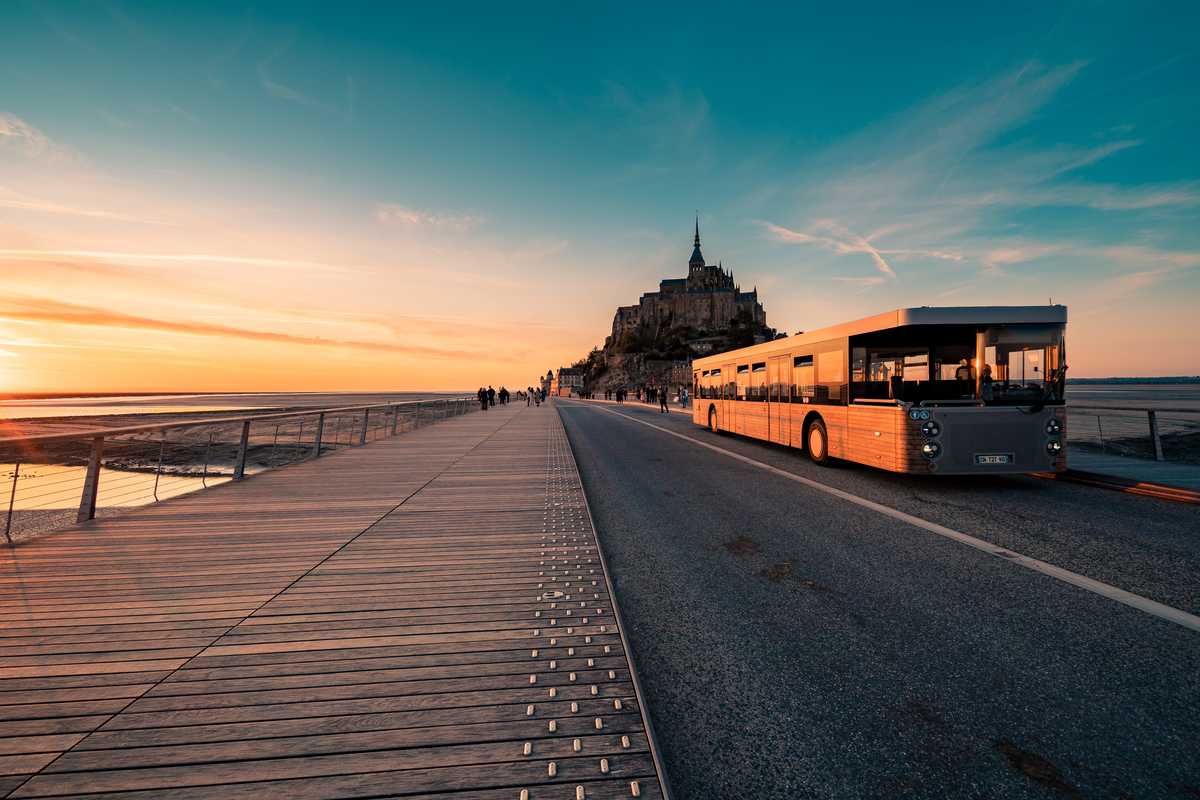 Arriving at Mont Saint-Michel:
Mont Saint-Michel can be reached via the walkway bridge from the walking/cycling route (Pontorson/Le Mont-Saint-Michel), or from the paths marked out from the car park. The "Le Passeur" shuttle bus runs from the car park and the dam, free of charge and continually throughout the day*.
Bicycles are welcome and allowed to circulate 24 hours a day on the road/footpath on the walkway bridge from the dam, to the Mont Saint-Michel .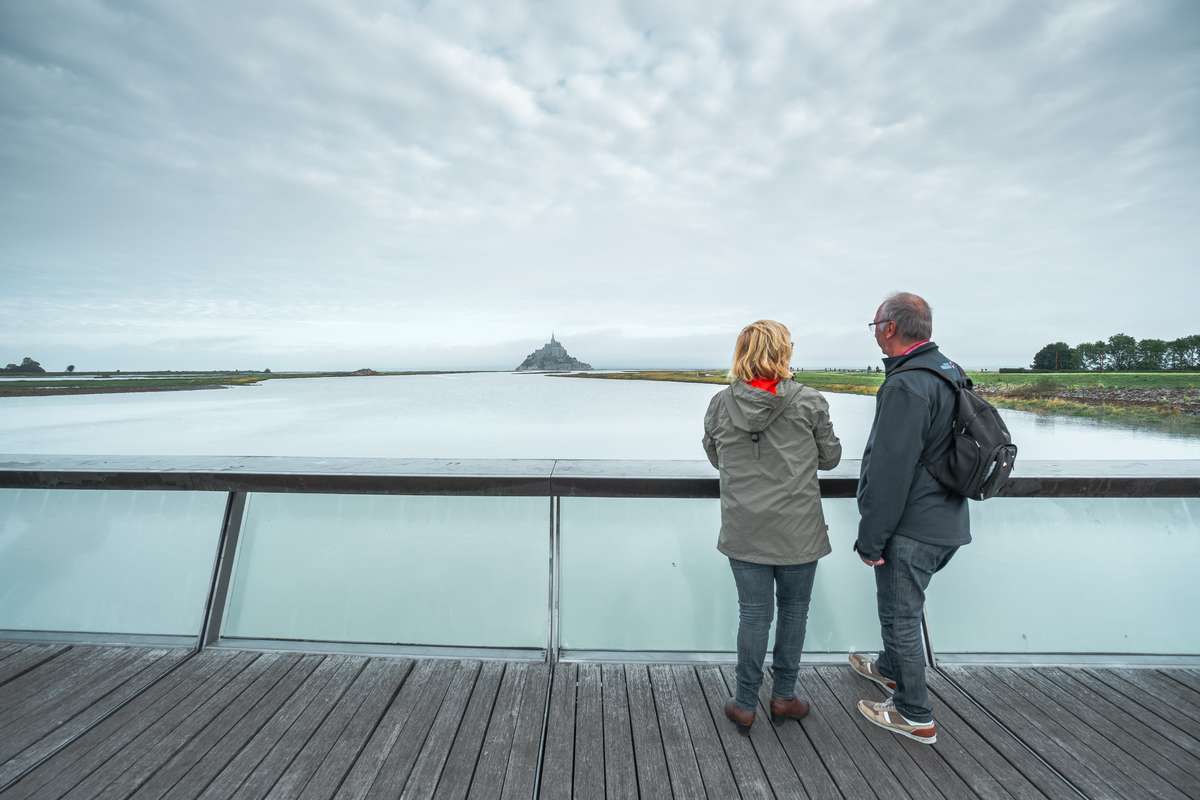 Parking
A bike park (limited to 70 spaces) situated at the Fanils entrance of the Mont Saint-Michel (left entrance). No security or locker services provided, please remember to bring an anti-theft device, and do not leave any luggage on your bikes ("Vigipirate" anti-terrorism measures).
You can also leave your bike in one of the three parking areas provided, each equipped with bike racks:
P9, reserved for two-wheeled vehicles.
Along the walking/cycling route, near the dam.
Place du Barrage, along the road leading to the Mount.
*Signs indicate where to board the free shuttle bus, "le Passeur", which will take you to Mont Saint-Michel (all year round).
(Outside of these hours, shuttle buses can be requested by phone : 33 (0)2 14 13 20 15).