On foot, by bike, mountain bike, on horseback, or by canoe … The Rando Baie Festival is composed of over 40 routes offered in the bay of Mont Saint-Michel, between Normandy and Brittany. And as always, after the great effort, comes the celebration: several events are offered over the course of these 4 days.
Here is an interview with Daniel, the president of the association:
The editorial team: A hiking event… It's quite an unusual concept. Can you tell us more?
Daniel : notre manifestation est en effet multi randonnées. Nous proposons 39 itinéraires qui peuvent être parcourus à pied, à vélo, à cheval ou en kayak. Ce type d'événement est assez rare, et a beaucoup de succès.
ET: Has the event always been held in this format, or has it evolved over the years?
D: Since the beginning, in 2003, the Rando Baie was imagined in this format: every 2 years, in June, in the pre-tourist season, for nature-loving families and hikers. Our aim has always been to help people discover the riches of the Bay of Mont-Saint-Michel, whose landscapes are constantly changing. On each edition, we offer new routes and new ways to cross the bay.
ET: How do you plan the routes?
D: Our association works with the Norman and Breton hiking associations. We start planning one year before each edition, to offer new routes and new points of interest to our participants.
ET: How many attendees are expected this year?
D: Every year, about 4,500 hikers from 7 to 77 years old take part in our event. They come individually, or in groups, from 34 different departments of France. At the last edition, we even had a group come from Lyon. Though I should add that we had presented the event at the Lyon tourism fair the year before.
ET: When you say festival, you think … Music?
D: Yes, but that's not all! We offer concerts and different events too. Every evening is festive and convivial. This year, on Thursday evening, we will host an outdoor theatre; on Friday evening, a beer garden; on Saturday, a classical guitar concert and a big traditional Breton 'fest-noz'; and on Sunday afternoon, a festive closing concert under the circus tent.
ET: And how many volunteers do you have at your side for all this organisation?
D: 110 volunteers! They are all passionate and dedicated to this huge event, planning routes, meeting partners, creating ads, liaising with associations and promoting the event.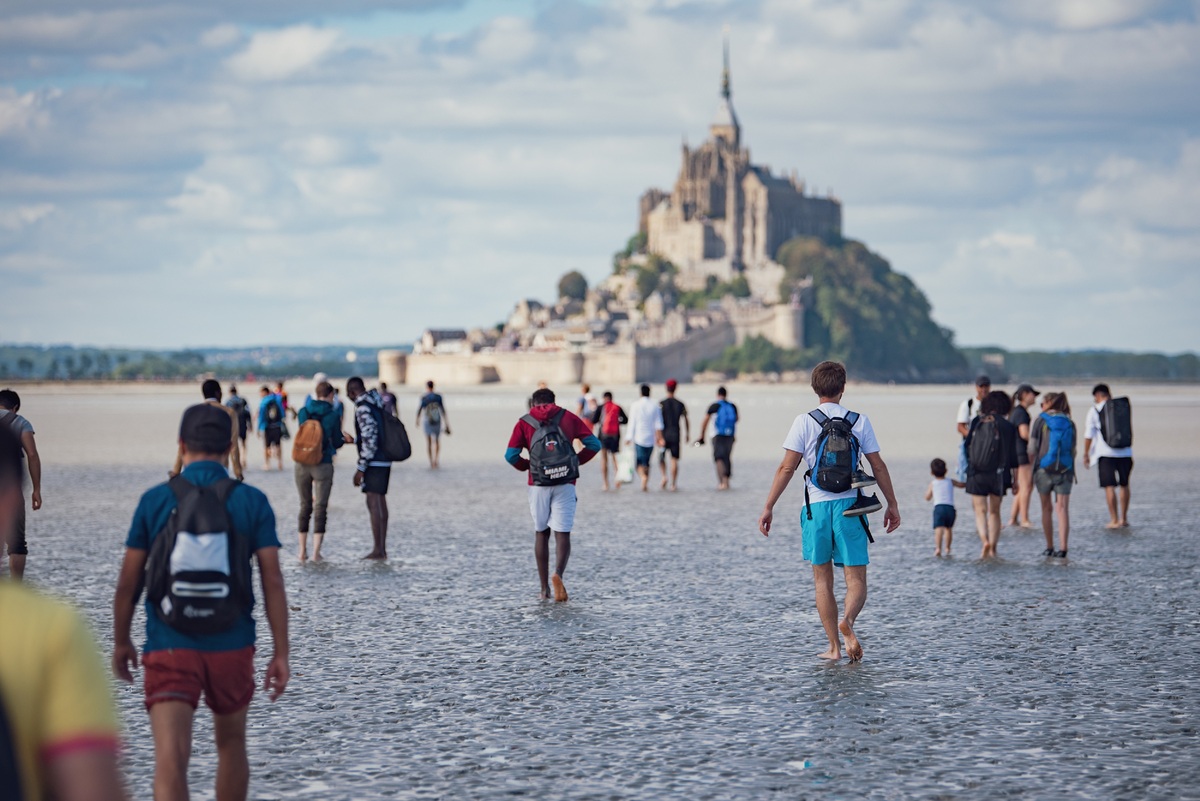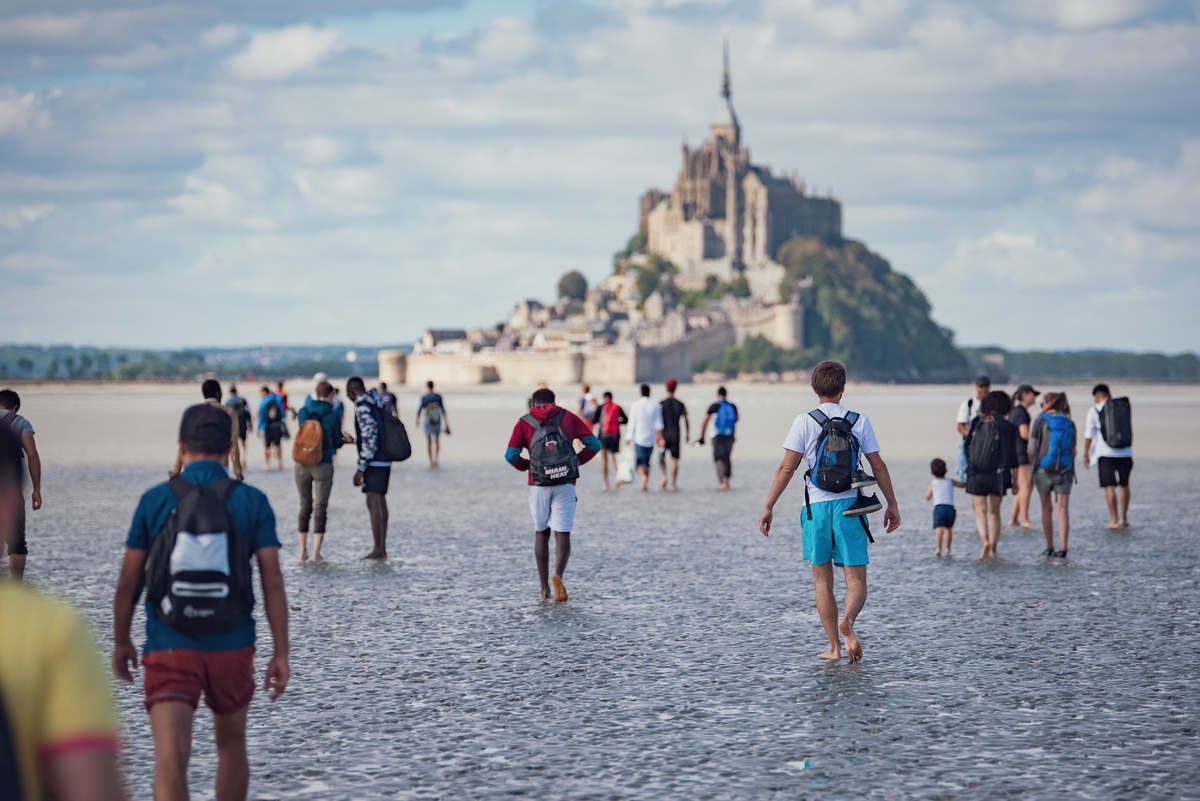 PUT YOUR TRUST IN US TO PLAN YOUR STAY, WE'LL TAKE CARE OF EVERYTHING!
Finding available and suitable accommodation, selecting relevant visits and activities for the whole family, choosing the right places to eat and drink, making sure you don't miss the highlights in the Bay of Mont Saint-Michel, and planning your schedule for a relaxing and rewarding holiday… Ooh la là, how tiring! Don't panic, our destination experts (because that's what they are!) at the Mont Saint-Michel Normandy Tourist Office's incoming service will concoct an à la carte and all-inclusive holiday for you, whatever your hopes and desires. And all this for a price within your budget, even better! That's Aurélie and Mélanie, always cheerful and looking to find that little bonus that will make your stay truly magical. And, since we're being nice, we'll give you their contact information here: 02 33 89 21 13 or sejour@ msm-normandie.fr.

LA MALLE POSTALE: TO LIGHTEN YOUR LOAD!
La Malle Postale, in partnership with taxis and couriers in the Manche, offers a luggage carrying service on the coastal footpath of the GR® 223, as well as on the two "Landing Beaches to the Mont Saint-Michel" and " Véloscénie" cycling routes: Paris > Mont Saint-Michel.
How does it work? Hotels, guest houses, holiday rentals, campsites and group accommodation: La Malle Postale partners are all located a maximum of 2 km from the hiking or cycling route.
1. Find your partner accommodation on www.manchetourisme.com/malle-postale and book it directly; note, some establishments will require a minimum stay of 2 nights, please check their conditions!
2. Go to … to request your quote.
3. Enjoy your trip! Your luggage will be delivered to your next hotel.