The Les Chemins du Mont-Saint-Michel association offers a pilgrimage to the Mont Saint-Michel every year on the same date. 5 days of walking along the Paths of Mont Saint-Michel, always with the same destination: The Mont Saint-Michel.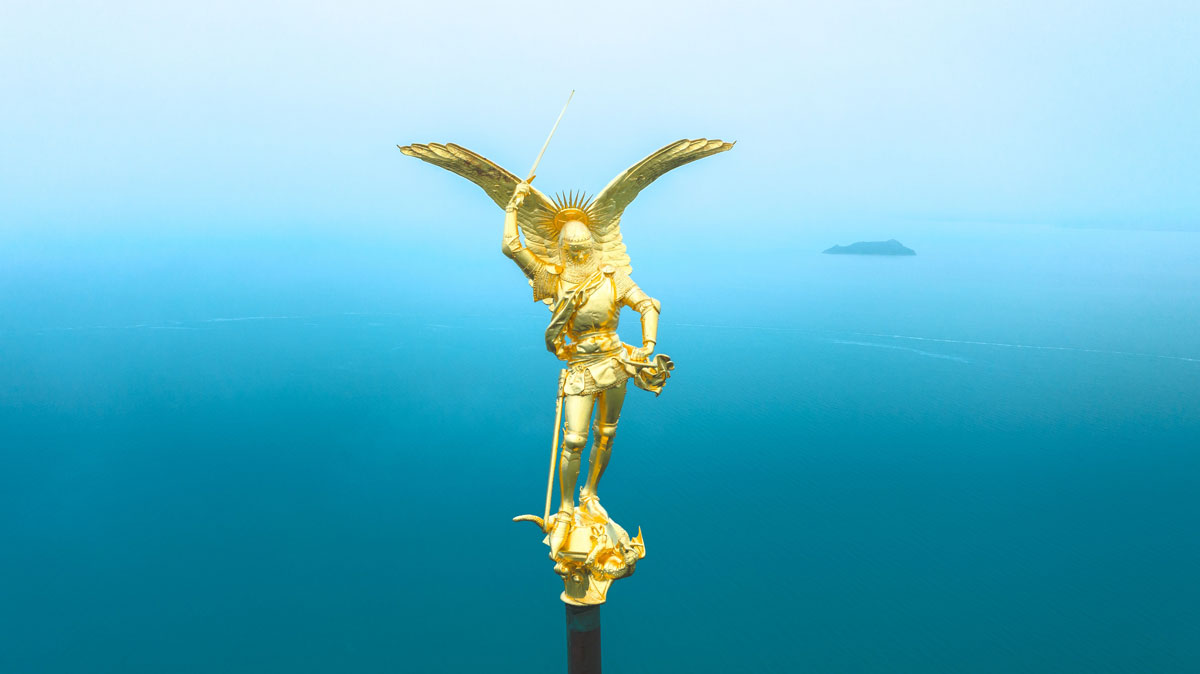 In 2019 the route started in Coutances, passing through Briqueville-la-Blouette, le Pont de la Roque, Montchaton, Montmartin-sur-mer, Granville, Saint-Pair-sur-Mer, Kairon, Carolles, Saint-Jean-le-Thomas and Genêts, before arriving at Le Mont.
All along the route, pilgrims can enjoy exceptional natural landscapes. The route also offers an opportunity to discover the region's rich heritage, with historical stopovers and beautiful discoveries.

How to take part ?
Anyone can take part in one or more days of walking.
Daily guidance, sight-seeing and the return bus journey to the day's starting point are all included in the price.
Participation is free for children under 12 years old.
Some stages will require good physical condition.
Michelets, miquelots, and pastoureaux… What a funny nicknames these pilgrims have!
Pilgrims in the Middle Ages had many nicknames, which we can still hear today in our daily lives. The 'Michelet' of yesteryear has given its name to many French families: Michel, Michiel, Michelet, Michelin, Michelon, Le Michel, and more – who often have a shell on their coat of arms.
Today, pilgrims have their "pilgrim passport", or "credential", stamped at each stage of their journey, to attest to their pilgrimage. Go to the Tourist Offices to obtain or validate your credential. The pastoureaux (shepherds) were children or adolescents who, alone and at the risk of their lives, undertook this pilgrimage – carried by an immense faith. Many villages and localities now bear their names.