Often cited as a "Remarkable Site of Taste" for its world-renowned oysters, the town of Cancale is also rich in historical and cultural treasures. For nature lovers, the paths along its rocky coasts are ideal for hiking.
Cancale is a commune born from the union of two historic parishes: la Houle, today le port de la Houle and le bourg, or Cancale d'en haut, a village whose houses were grouped together around the old Saint-Méen de Judicaël church.
Until 1830, the two parishes existed side by side. Then, the religious authorities decided to regroup the two parishes into one and the Rue du Port was created, allowing the two hamlets to be joined.
At the end of the 19th century, a new Saint-Méen church was built on the Place de la République, the town grew larger, and, little by little, houses were built along the old Vau Baudet, which leads down to the port. Later, the development of the housing estates would envelop the different districts and form the current municipality.


The Oysters of Cancale
With various economic activities developed around the sea, the port lives to the rhythm of the tides. It developed on the site of a natural shelter and was structured via the construction of two dikes that mark out the current port. After the shipyards and the era of the great Newfoundland fishery, today it is oyster farming and tourism that populate the quays of La Houle with the comings and goings of farmers on the oyster beds that appear at low tide.
The Pointe du Grouin, located in the north of the town, is the starting point of two sea fronts: one looks towards the bay of Mont-Saint-Michel, the other, lined with beautiful beaches and rocky points, belongs to the Côte d'Emeraude.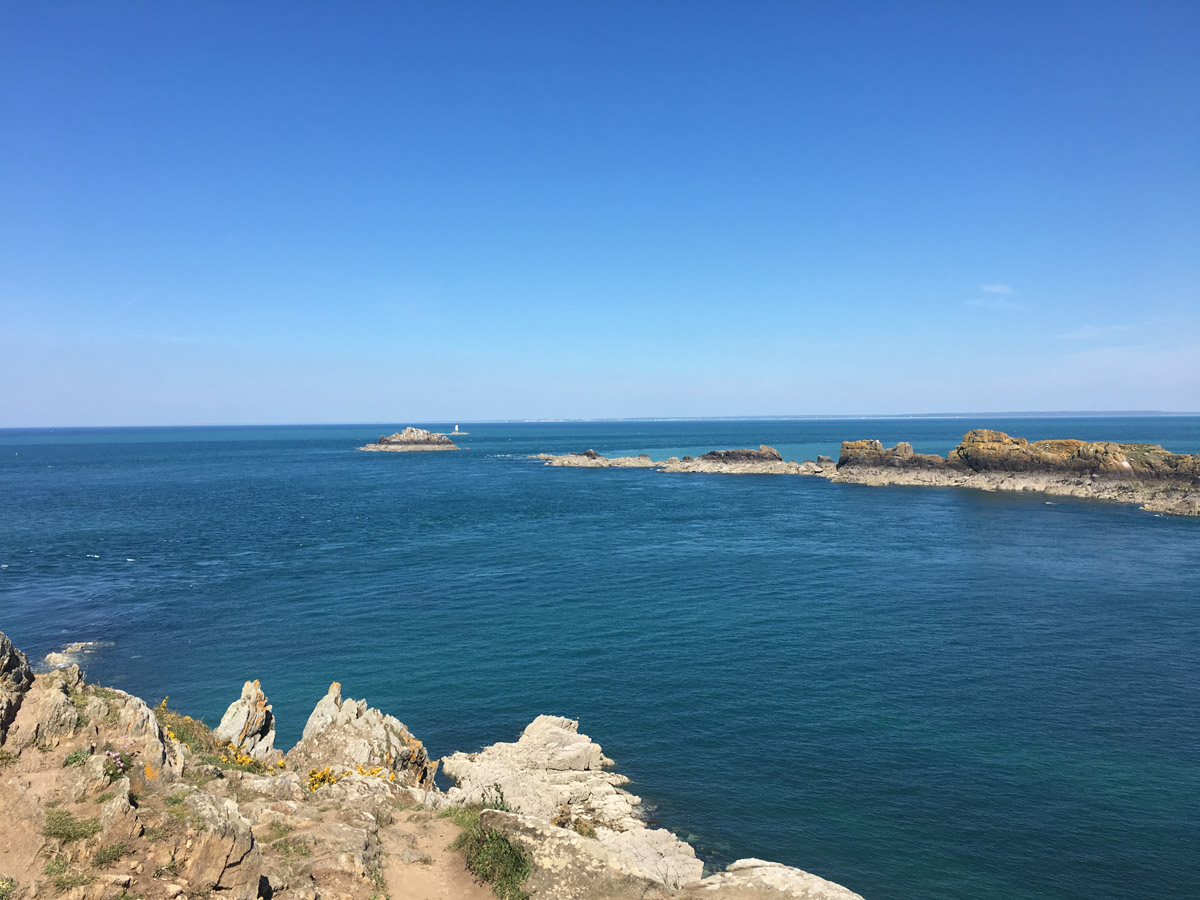 13 km of coastal paths and numerous inland paths allow hiking enthusiasts to enjoy a stroll while observing rich and varied flora.
Sheltered from the strong winds, the east coast offers vegetation made up of mimosas and maritime pines that spread out towards the foot of the cliffs. The northern slope, dominated by the north-western sea winds, offers typically Breton vegetation with moors of heather, gorse and broom. This comes to an end in l'Anse du Verger, dominated by the Notre Dame du Verger chapel, an important location in the town's maritime past.
La Cancalaise
Another local pride and emblem of the town is the traditional bisquine known as the "Cancalaise", a replica of the old traditional fishing boats of the bay, which parades among nautical gatherings while waiting to invite lovers of old sailing ships on board.
If you have any question, please contact the Tourist Office Saint-Malo Baie du Mont Saint-Michel
+33 (0) 825 135 200 (0.15€ per min)
www.saint-malo-tourisme.com