On the edge of the bay, a few kilometres from the Merveille, the only German military mausoleum on French soil stands on Mont d'Huisnes, where German victims of the Second World War are buried.
A unique cemetery in France
Cemetery, mausoleum, ossuary … There are several words to define this place of remembrance located just in front of the Mont-Saint-Michel. Its main distinctive characteristic is that it is the only German mausoleum in France, although it is not the only German military cemetery on French soil. It was inaugurated on 14 September 1963.
Built on a 30-metre hill, it is circular in shape, featuring a garden with a white cross in the centre. The two galleries open onto the inside of the monument and contain 68 crypts. Here, there are no graves, but plaques with the names of soldiers or civilians who fell during the Second World War.
Men, women and children
A total of 11,956 people lie here. Men – German soldiers fallen during the fighting – but also women and children. The remains come from the western quarter of France and the Channel Islands.
Before entering the building, a series of slabs in the stairs recall the names of the cities and islands from which those who now rest here came. A marble slab in the entrance hall states that 58 unknown dead from the Second World War are also buried here.
A view over the Bay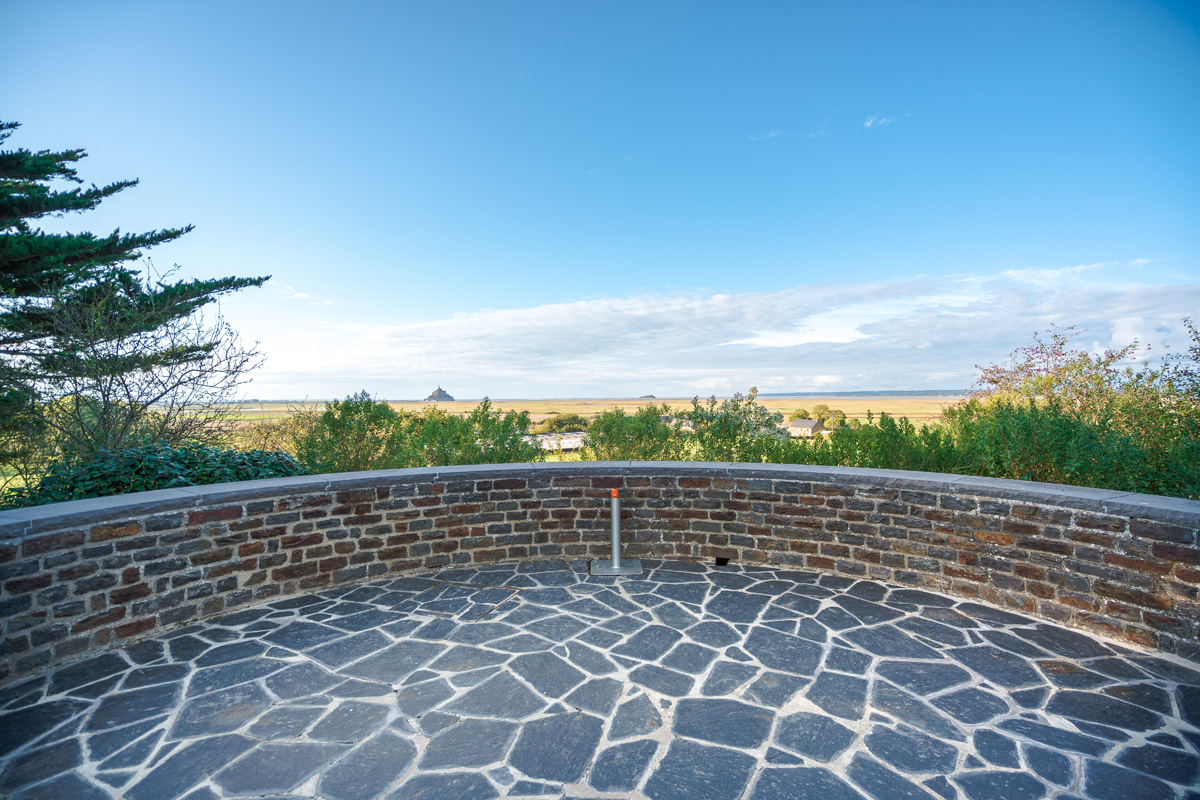 After crossing the courtyard of the mausoleum, we reach a set of stairs leading up to a panoramic view over the bay of Mont Saint-Michel: from here, you can see the Mount in the distance, as well as the grasslands and the salt meadows that surround the bay.