This memorial site touches all those who visit. 4,410 American soldiers rest forever under these Latin crosses and Stars of David in white Italian marble, impeccably aligned.
The American Military Cemetery
View of the bay
The United States chose Montjoie Saint-Martin, given its view of Mont Saint-Michel and its position within the German "Counter-attack", following the Avranches Breakthrough of 31 July 1944.
Inaugurated in 1956, its use is granted in perpetuity to the American government in recognition of the sacrifice of its soldiers.
Summer 1944: the Breakthrough and the Counter-attack
The memorial recalls the succession of operations carried out in 1944, anchored in the memory of our veterans. In the aftermath of liberation, nearly 10,000 young warriors had fallen to liberate France. 60% of them were repatriated to their home countries.
General Patton stayed for two days in the Château de la Paluelle, located in Saint James. It was in this 16th century building that the strategy to repel the German counter-attack in Mortain was devised.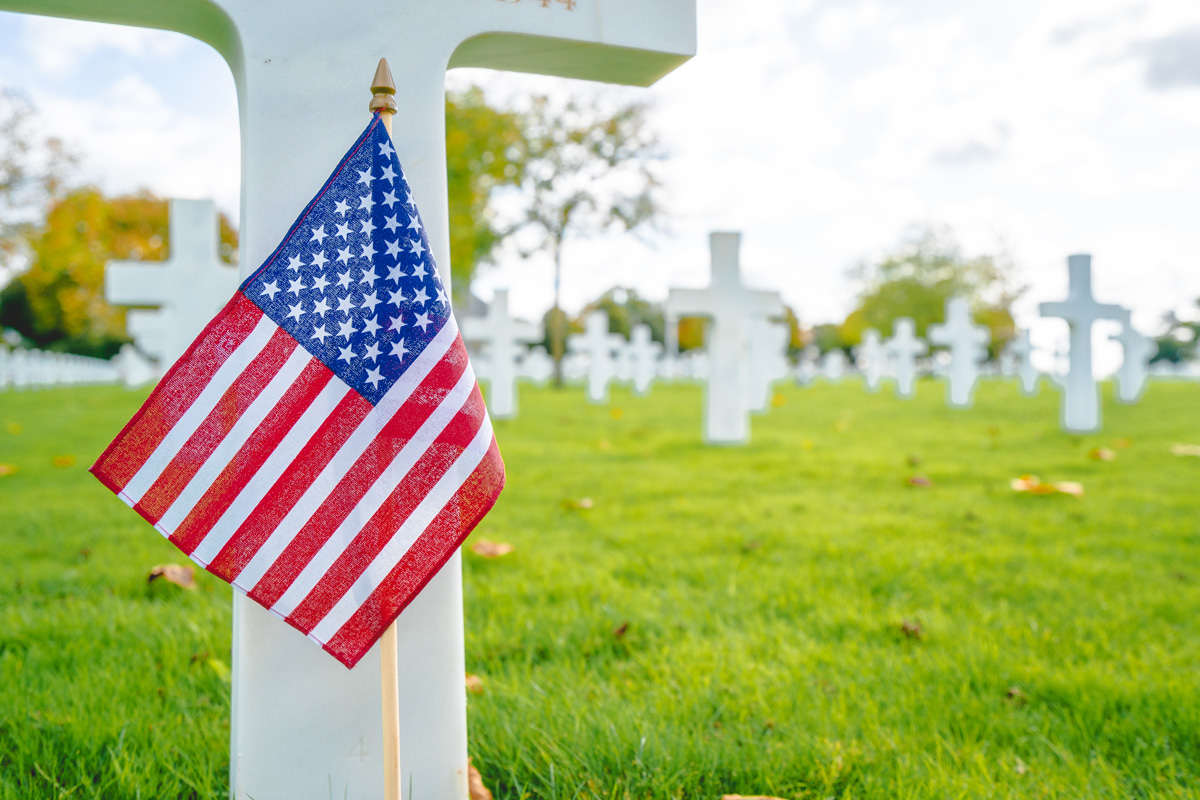 Saint James also hosted an American-built airfield in early August 1944.
Each year, on the last Sunday in May, Memorial Day is celebrated to pay tribute to the Americans who sacrificed their lives during the military operations of the historic landing on the coast of Normandy on 6 June 1944.

The Moroccan Military Square
Eight volunteers, one memorial
These eight Moroccan volunteers of the Moroccan Military Square, members of General Leclerc de Hauteclocque's elite unit, who sacrificed their lives for France in August and October of 1944, were officially recognised in 1999, with the construction of a commemorative monument and the installation of eight personalised Muslim gravestones. This place of remembrance is important to help future generations understand the agony of the past. Near these, the graves of a French couple killed in an aerial bombardment can also be found. They symbolise the appalling fate of innocent victims, whose lives were destroyed by these murderous wars.
The Moroccan Military Square is located within the cemetery of the Saint-Martin church, in the town of Montjoie Saint-Martin. Here, you can find a toposcope, offering a panorama over the Bay of Mont Saint-Michel.