Take a step back to admire the Mont Saint-Michel and its bay, and marvel at our incredible landscapes through exceptional panoramas: all the magic of our mountjoies (cairn) and views.
The 'Montjoies' (Mountains of Joy): see the Mount from afar
Quite literally, these 'Montjoies' that we find on the way to the Mont Saint-Michel – Normandy destination are peaks (or 'monts'), which create a feeling of joy ('joie'). But why? What's so special about these summits?
On the roads to Saint-Michel
Since the very first pilgrimages to Mont Saint-Michel, there have been paths that criss-cross throughout the country and our region. These pilgrims could come from far away and meet these little 'montjoies' along the way. Peaks, hills, and heights, from which they could finally see their goal: the Mont Saint-Michel, resting in its bay. Upon seeing this, the pilgrim's joy would be immense, thus creating the term 'montjoie'.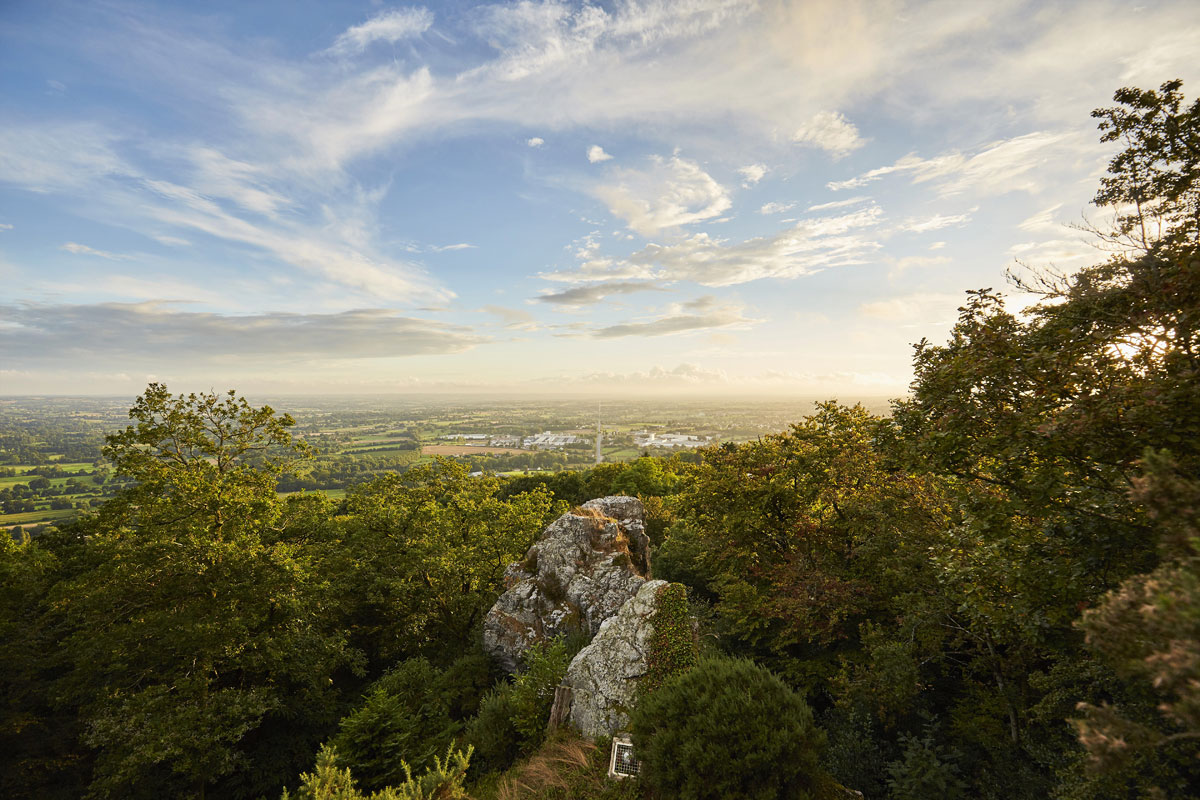 From Mortain-Bocage to Saint-James
Montjoie-Saint-Martin, or perhaps Saint-Michel-de-Montjoie. Here are two towns that offer us a hint of what is to come. An arrival point for pilgrims, just like the heights of Mortain-Bocage: from here, the view of the bay is all-encompassing and, on a clear day, you can see the Mont Saint-Michel in the distance.
Panoramas and views
Whether natural or constructed, on the seafront or inland, various viewpoints are dotted around this destination. These offer us the most beautiful views of this truly unique bay.
Shaped by nature …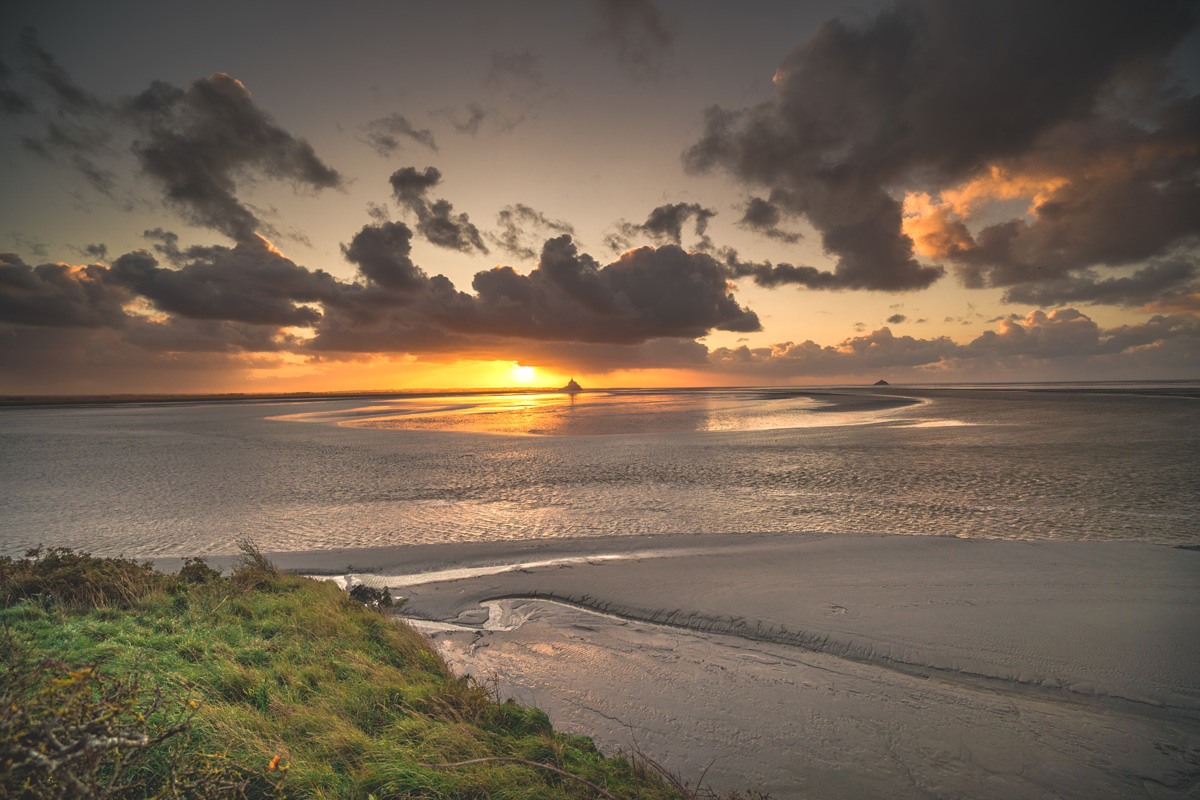 Nature offers its most spectacular beautiful views, from all its great heights: by the sea, on the rocks of the Pointe du Grouin or the Bec d'Andaine beach, or inland, at the orientation table at Mesnil-Ozenne or Juvigny-les-Vallées, or even among our mountains, discovering the Fosse-Arthour.
Or by the hand of man.
Of course, the work of man cannot be overlooked. The Bay is also made up of the history and stories written by man over the years and centuries, which are just as numerous and varied as the viewpoints scattered throughout our landscapes. You can then climb to the top of the Avranches keep, to look down upon the old town, climb the steps of the Chaulieu viewpoint or enjoy the calm and serenity of the panorama presented at the German Military Ossuary of Huisnes-sur-Mer.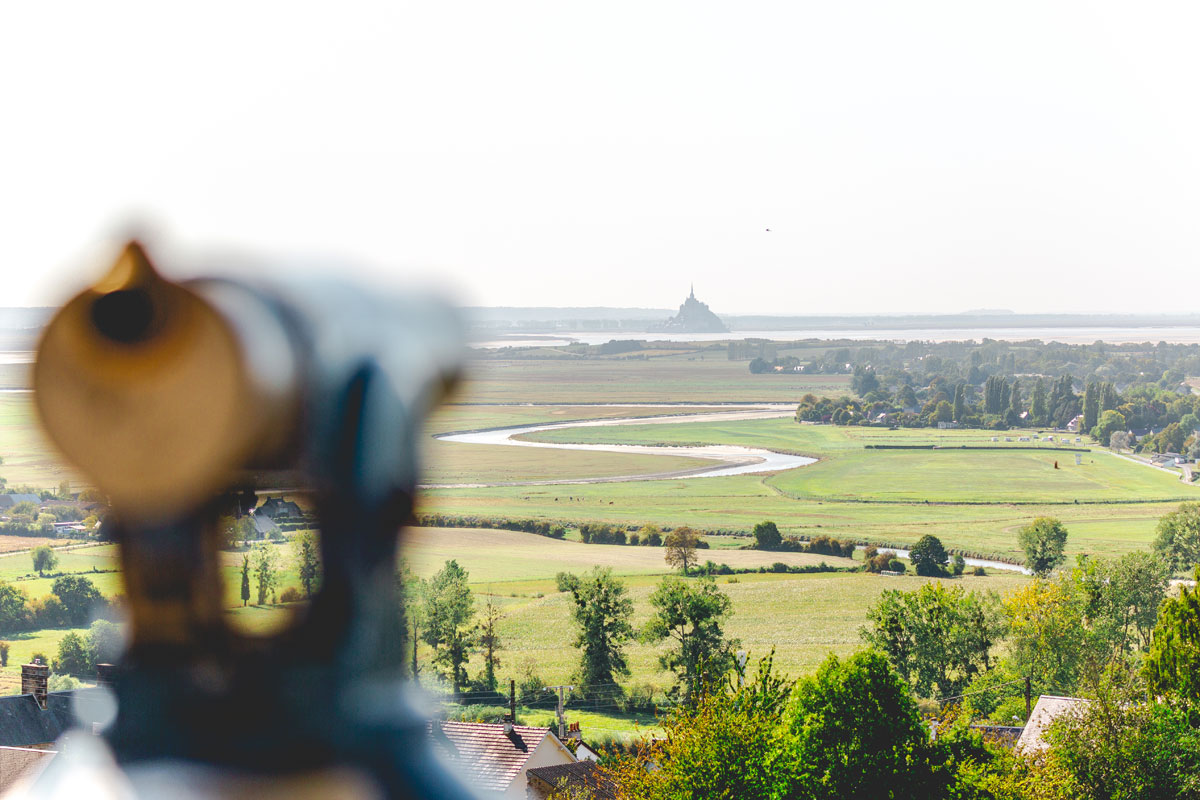 Find all our viewpoints on our tourist map: