According to the legends, to the east of our destination, in the Mortainais, lie the remains of King Arthur. But to find him, you'll have to do some climbing and cross the Sonce river.
Arthur et Guinevere
Among the many legends that come to life in the Mortainais, there is one that we share with our neighbours the Bretons: that of King Arthur. For it is here, at the Fosse Arthour, that King Arthur and his wife Guinevere are said to rest. Two sites in particular, on either side of the Sonce River, form part of this story.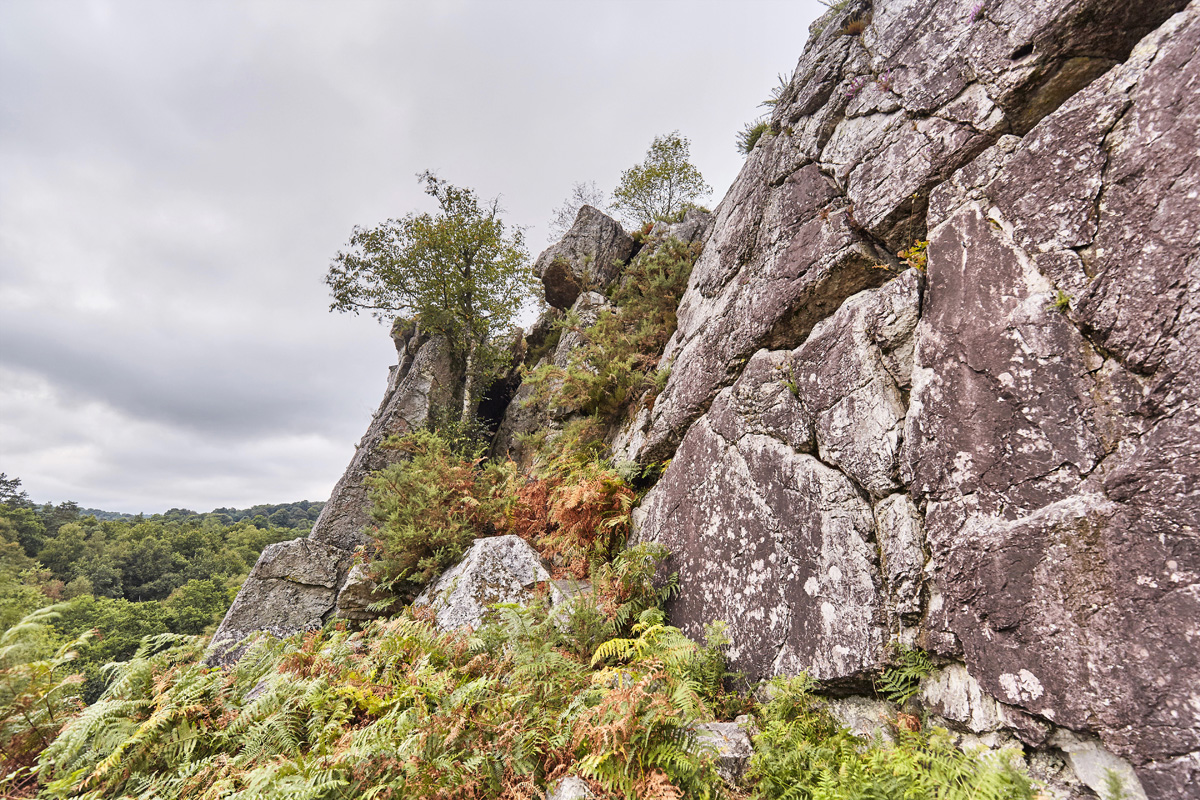 The King's Chamber
According to Arthurian legend, and as told by the Normans, Arthur and Guinevere decided to retire to the region to live out their last days, each in their own caves that can still be seen today.
However, Arthur was only allowed to visit the Queen at sunset. Unfortunately, Arthur could not bring himself to wait, and fell to his death in the ravine, pushed by the spirit of the pit.
The Queen's Chamber
Guinevere's Chamber can be found across the river. Unlike Arthur's, the cave is still visible today. Legend has it that after Arthur fell into the precipice, Guinevere then threw herself into it.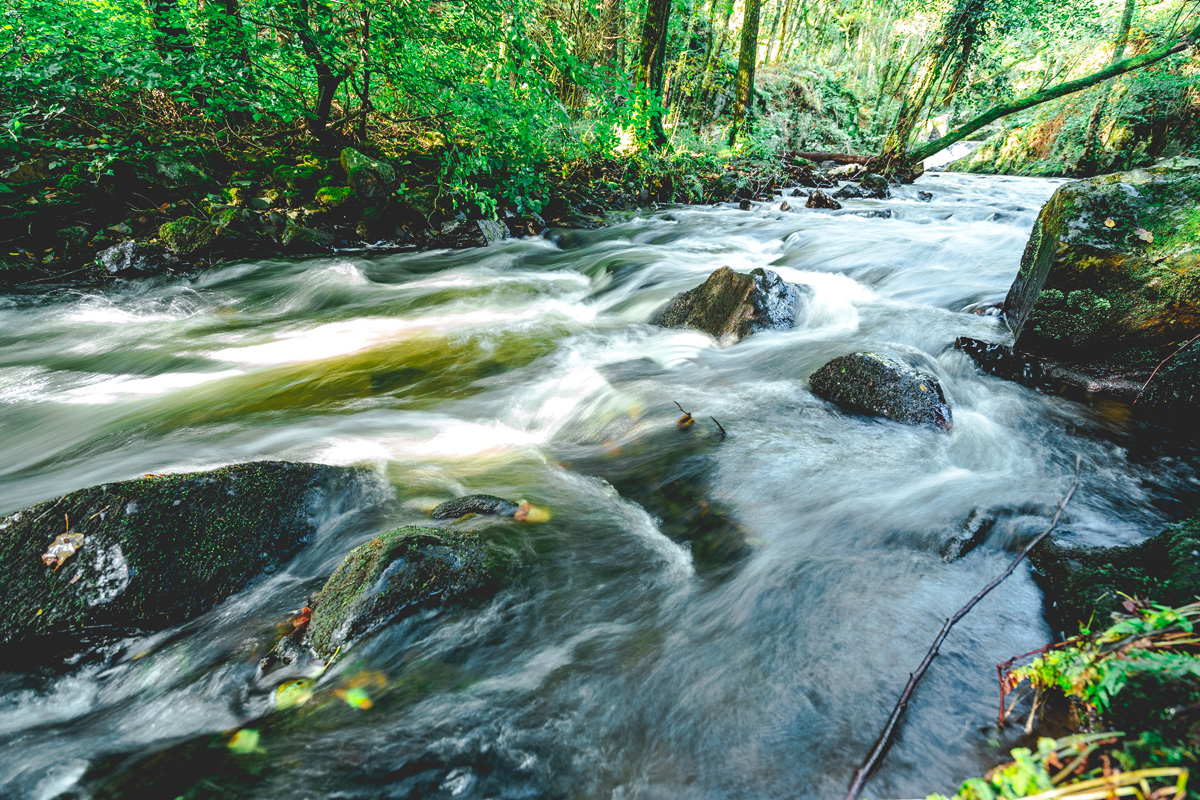 The Sonce
It is this watercourse that has shaped the Fosse Arthour and which makes its way through the sandstone, forming a waterfall between the two chambers. At the foot of this, we can see a natural basin – said to be bottomless – and which some call the abyss. This basin is said to have magical virtues, granted by King Arthur.
Hiking and Climbing
The best way to discover the Fosse Arthour is through the hiking trails that run through it. But La Fosse is also an exceptional location for climbing enthusiasts, with breath-taking panoramas and viewpoints.
Discovering the Fosse on foot …
To discover the site, a six-kilometre route is available in our Tourist Information Offices, in paper format, which can also be downloaded directly from this site.
Prefer mobile? Set off on the Cirkwi course directly from your mobile!
Climb to the top
For thrill seekers, or those hoping to reach new heights, it is quite possible to set off and conquer the Fosse Arthour and its sandstone blocks. Climbing clubs offer various outings depending on your level, from beginner to advanced.
Want to be king for a day? Head to the Fosse Arthour!