If Normandy is known for its gastronomy and our cuisine, this is all the more true for its drinks. And in the Mortainais, the drink to be savoured – in moderation, of course – is perry.
Le Musée du Poiré : tradition and know-how
A truly unique museum in France, the Musée du Poiré is located in the town of Barenton, in a building very typical of the Normandy wooded countryside, made of cob, stone and wood.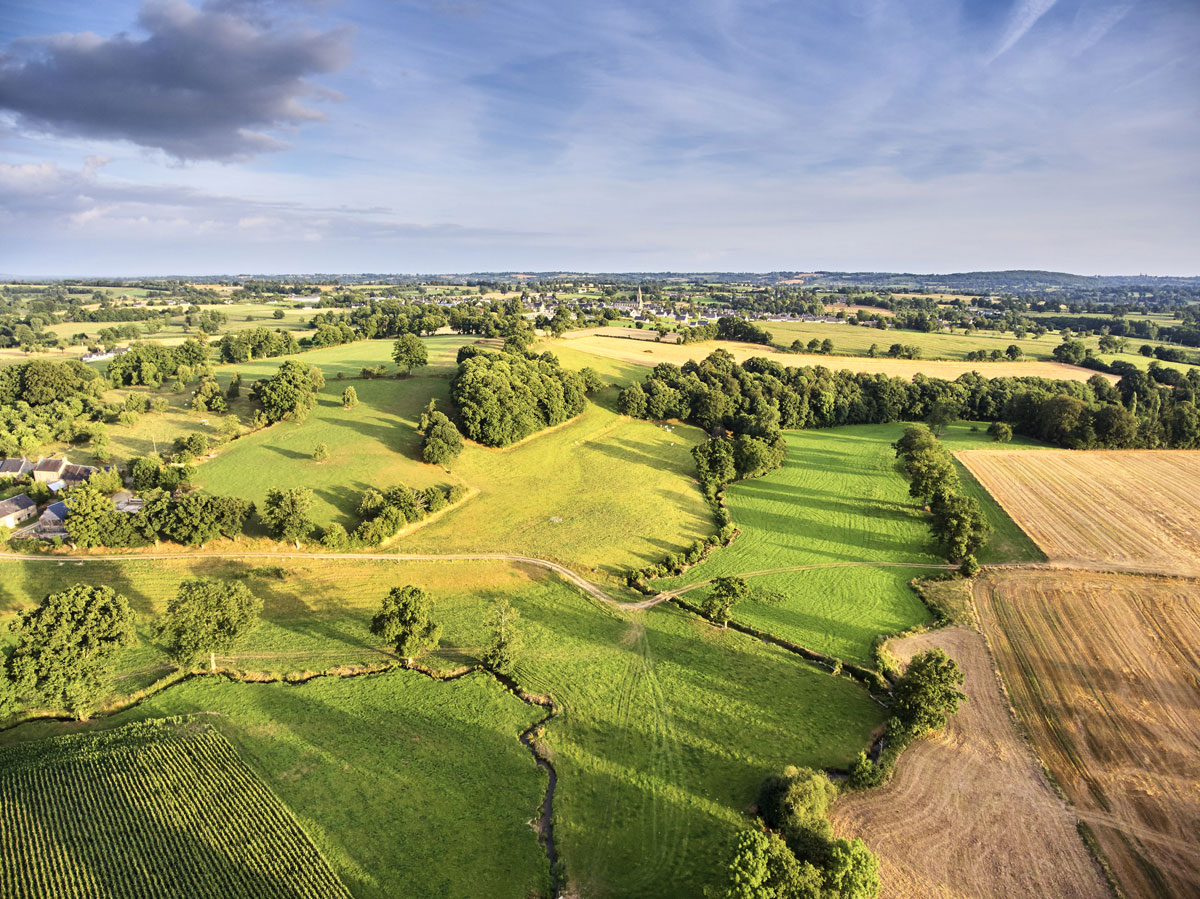 Sparkling Normandy !
Perry is a typical drink of Normandy – particularly in the Domfrontais and the Mortainais, where it is even protected by a PDO and inscribed on the list of French intangible cultural heritage. Similar to cider, perry is a sparkling, golden yellow drink made from pears. Its popularity in Normandy, especially in the Domfrontais and the Mortainais, owes itself to the abundance of pear trees in the region.
The best way to taste it? Alone, or with a fruit liqueur: try a Kir Normand!
A unique museum in France
Based in a former farmhouse in the Normandy wooded countryside since 1983, the Musée du Poiré presents astonishing collections on the evolution of cider products and techniques. Located in a lush and peaceful setting, with its conservatory orchard – home to a hundred varieties of pears and apples – the Musée du Poiré offers an enjoyable journey of exploration to be enjoyed with family or friends.
One drink, many producers
Would you like to discover our special drink? Our local producers sell these directly at the farm, and even offer visits to their cider houses. Why not bring back a bubbly souvenir of the Mont Saint-Michel – Normandy destination?
The Gateway to the Normandy-Maine Regional Natural Park
The Normandy-Maine Regional Nature Park is located at the eastern end of our region, with Barenton and Mortain-Bocage serving as its gateway towns.
This park, which extends over the departments of Manche, Orne la Mayenne and Sarthe, aims to enhance and protect the natural and cultural heritage of its territory.
Along with Mortain-Bocage and Barenton, you'll also find, the Fosse Arthour, along with Ger and its ceramic museum all located within the Regional Natural Park.
To find out more: Normandy-Maine Regional Natural Park
Alcohol abuse is dangerous to health. Consume in moderation.