Apples, pears, milk, cream, andouille, salt-meadow lamb, oysters or mussels: these are all culinary musts in the bay of Mont Saint-Michel.
Whether you're a foodie, a creative or an innovator, there will always be a recipe to suit your tastes.
It's no coincidence Normandy rhymes with gastronomy.Here, we have all the best ingredients to make the best recipes! On your marks, get set? Taste!
Extraordinary ingredients
Apples, pears, milk, cream, andouille, salt-meadow lamb, whelks, oysters or mussels: these are all culinary musts in the Bay of Mont Saint-Michel. Whether you're a foodie, a creative or an innovator, there will always be a recipe to suit your tastes.
A two-hundred-year-old omelette
When it comes to gastronomy at Mont Saint-Michel, Mother Poulard's omelette is unmissable!
But what makes this omelette so special? To understand this question, we need to go back to 1888. Annette Poulard ran an inn in Mont Saint-Michel. On the menu, she needed to find a quick recipe to prepare for pilgrims arriving at any time of the day. As a result, she decided to prepare omelettes: beaten for hours while waiting for customers to arrive, and served as a starter to keep them waiting for the main course – usually salt-meadow lamb. The famous omelette was then born!
Salt-meadow lamb
Another local specialty: salt-meadow lamb. Raised on salt marshes, also known as "herbus" in French, these sheep graze in semi-freedom, facing the Mont Saint-Michel. The salt marshes are vast polders surrounding the bay of Mont Saint-Michel, covered by the sea during periods of high tidal coefficients. The grass becomes salted, and the meat produced from the lambs and sheep that revel in it creates an inimitable taste. However, contrary to popular belief, it is no saltier than any other lamb.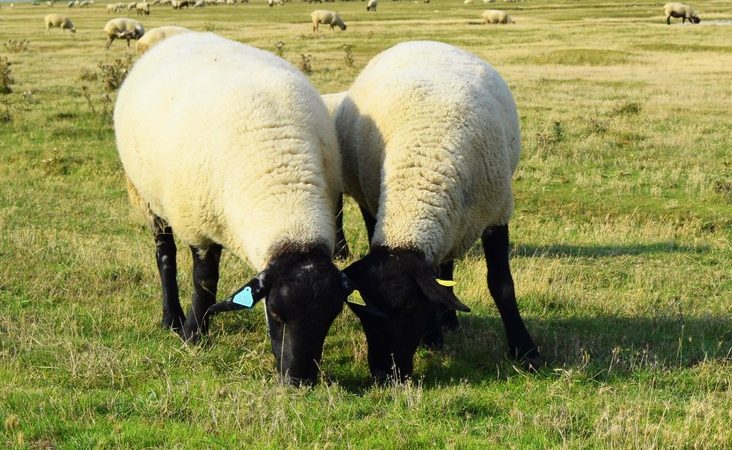 To qualify for the Mont-Saint-Michel Salt Meadow Lamb PDO label, the lambs must graze for at least 70 days. Found in our restaurants and butcher shops, Normandy salt-meadow lamb can be enjoyed from April to autumn.
Fruit and bubbles
What would Normandy be without its orchards? Apples and pears are an integral part of our culinary heritage. In pies, cake, or as an accompaniment to our dishes, there is something for everyone.
And for those who like bubbles, cider and perry are two iconic drinks of the region, along with pommeau and calvados!
Cider, a refreshing wonder made from apples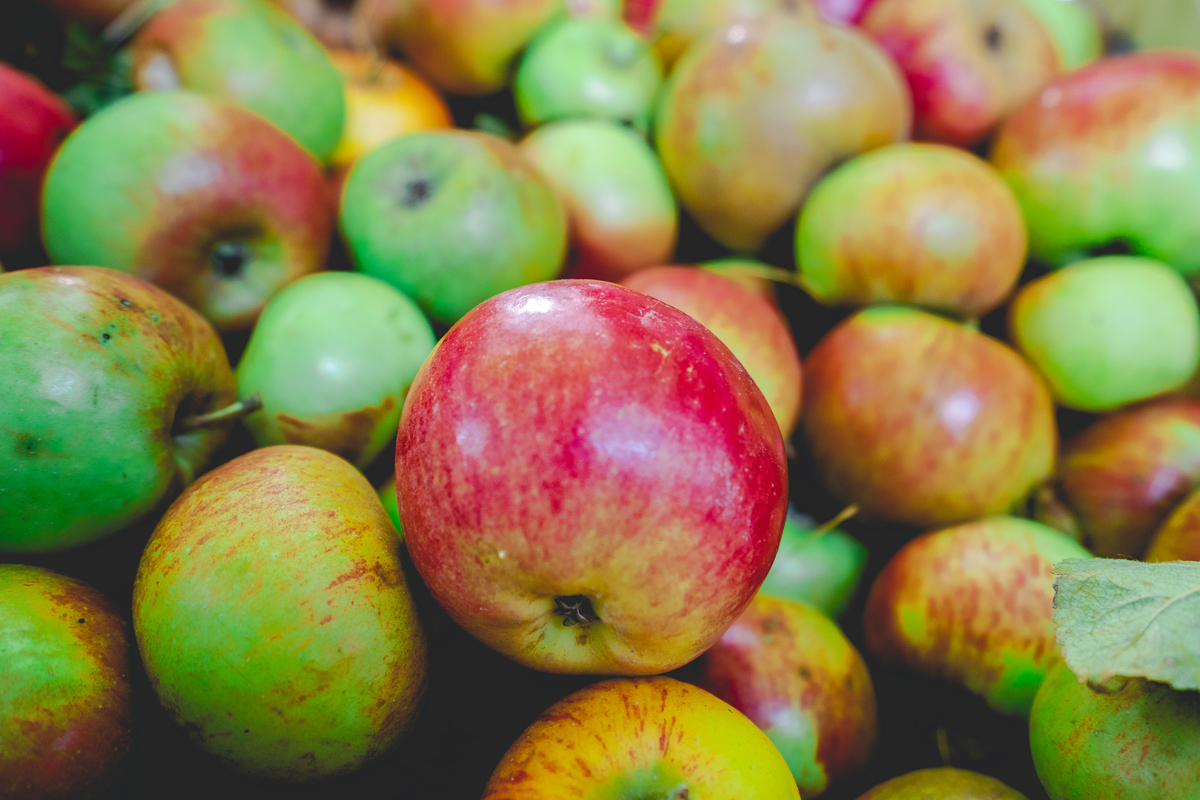 Light, refreshing and low in calories, cider has many virtues! Not to mention, of course, its exceptional flavours! We've come a long way from the time of bitter ciders with unpredictable tastes. The new generations of cider producers develop their products with passion, and make the most of the local land and apple varieties to offer ciders with subtle flavours. Cider can be drunk as an aperitif, or as an accompaniment to many dishes.
Teurgoule
5 MINUTES TO PREPARE, 5 HOURS TO COOK!
This fabulous Norman dessert is traditionally prepared in an enamelled stoneware terrine or bowl, in which sugar, rice and milk – and often a hint of cinnamon – are mixed together.
The gentle cooking process, which lasts 5 hours, gives this dessert an incomparable softness. And it is from this very slow cooking that this dessert takes its name, as the greedy and impatient "se tord la goule" (twist their mouth) trying to eat it hot out of the oven.
You'll easily find this dessert at cheese shops and at local markets.
To your ovens!
At Mont Saint-Michel – Normandy, we have a generous soul. That's why we want to share our iconic recipes with you, handed down by our grandmothers, our history and, of course, our producers et artisans ! 
PDO Bouchot mussels from the Bay of Mont Saint-Michel with Normandy cider and cream.
Ingredients :
2 kg of ready-to-cook mussels
20 cl of brut cider from Normandy
20 cl thick fresh cream from Normandy
1 bunch of spring onions from our vegetable producers
1 stalk of celery
2 carrots
A few sprigs of fresh parsley
1 clove of garlic
2 tablespoons of olive oil
Pepper
Tip: Naturally salted by the juice of the mussels, the recipe does not require any additional salt.
1 – Peel and finely chop the spring onions, dice the carrots, and finely chop the celery stalk.
2 – In a frying pan, heat the prepared vegetables with 1 spoonful of oil. Add the peeled and crushed garlic. Season with pepper. Pour in 10 cl of cider. Bring to a boil and reduce by one third.
3 – Quickly wash the mussels in cold water and place them in a stew pot with the remaining cider. Allow mussels to open over a high heat. Sieve the cooking juices from the mussels and reduce by half.
4 – Combine the mixture with the mussels' cooking juices and cream. Bring to a boil. Finely blend the sauce while adding the remaining oil.
5 – Serve the mussels with the sauce, and sprinkle with parsley in small individual casserole dishes.
Find all the ingredients for our recipes at our local markets !
Discover more recipes soon on our blog !