The Abbey of the Mont Saint-Michel continues to carry out religious activities, managed by a mixed and urban community: the monastic fraternities of Jerusalem.
A living abbey
It was the French Revolution that closed the Mont Saint-Michel Abbey as a monastery and turned it into a prison. Although its doors closed in 1863, it was not until 1969 that a small community would once again be established within its walls.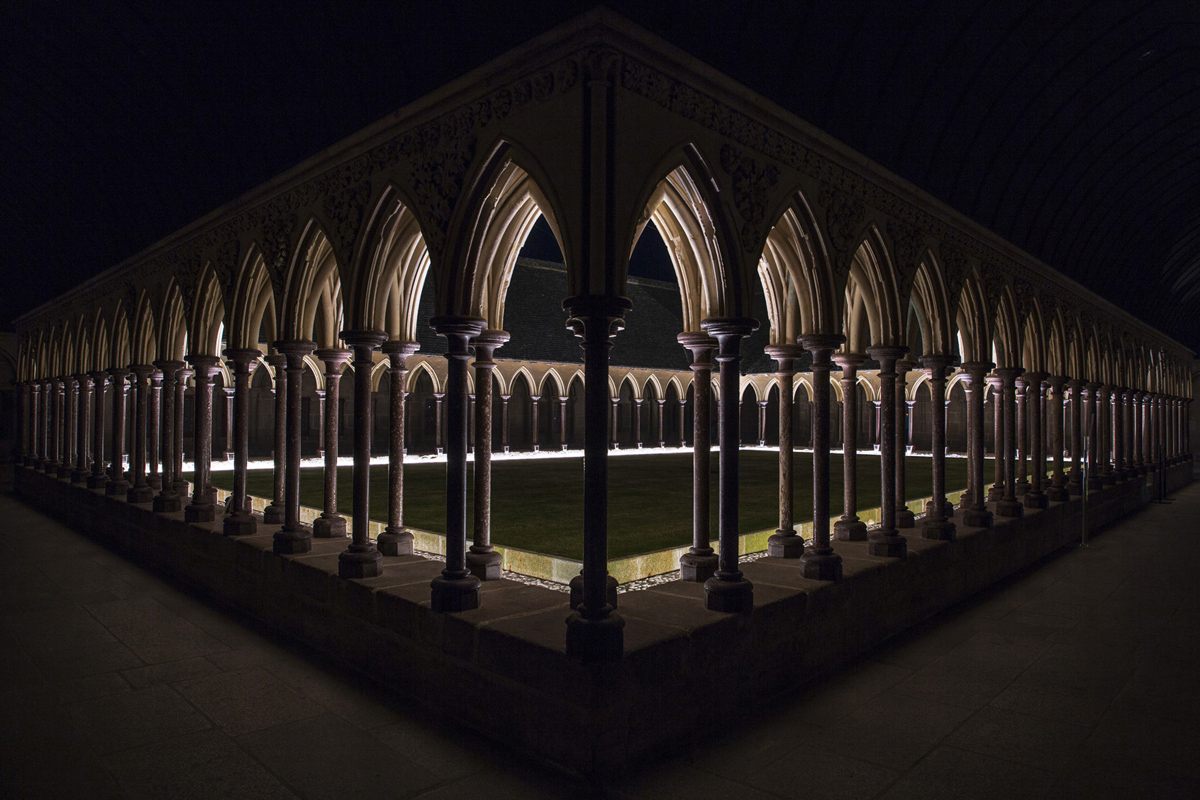 5 brothers, 7 sisters
And since 24 June 2001, it has been the Monastic Fraternities of Jerusalem that have maintained the spiritual life of the Abbey of the Mont Saint-Michel. A mixed and urban fraternity, there are now 10 residing within the abbey: 5 brothers and 7 sisters.
Dressed in blue, monks and nuns do not live in isolation – as some communities do – but continue to interact with the outside world. We can therefore meet them during our visit to Mont Saint-Michel, as welcoming pilgrims and visitors forms part of their mission.
Welcoming pilgrims
Living in the heart of one of the most important tourist sites in France, the main mission of this religious community is to welcome pilgrims and those on spiritual retreats, accompanied by regular prayer with for those who visit the Mount. For those interested, a prayer intention book is available in the abbey church, near the Saint Sacrement.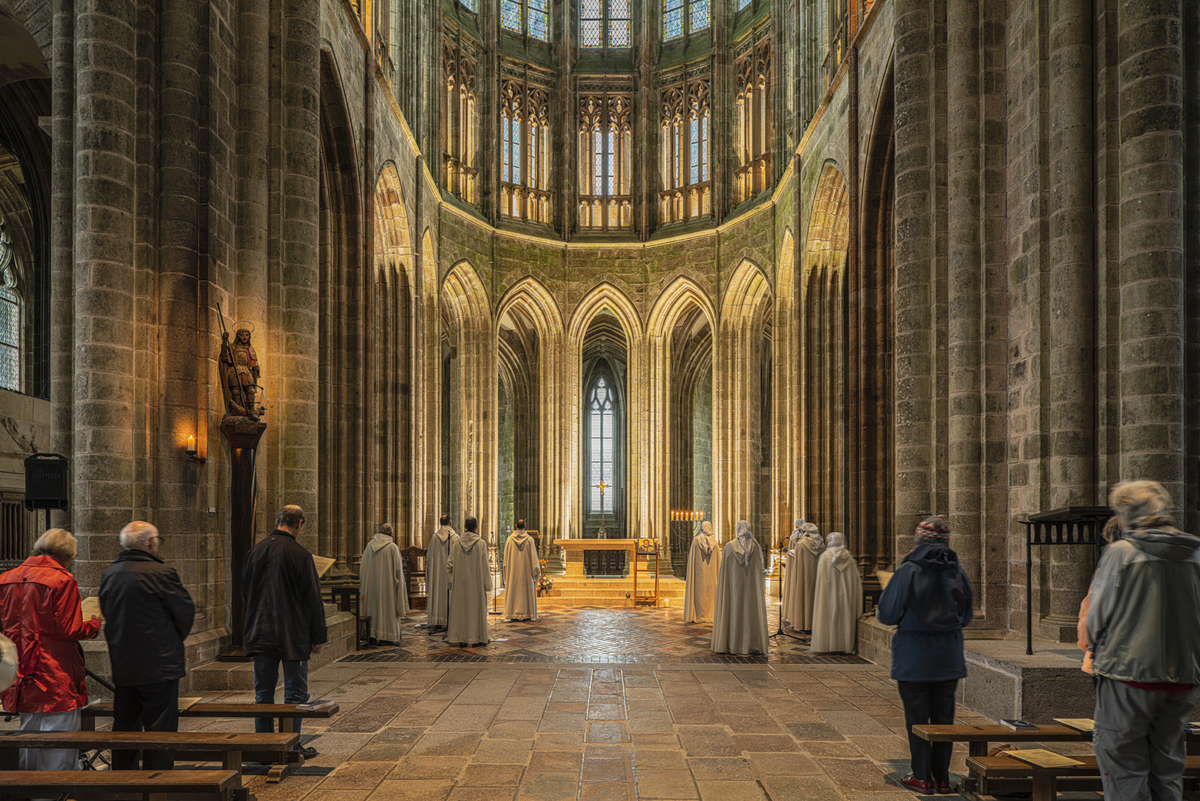 Offices open to the public
Masses at the Mont Saint-Michel Abbey
The monastic communities welcome the faithful :
– for Saturday and Sunday masses,
– for all morning and evening services (Tuesday to Sunday).
We assure you of our prayers and entrust ourselves to your prayers.
Sung masses
Tuesday to Saturday at 12 pm ;
on Sundays at 11.15 a.m. (also for All Saints' Day, Christmas, Ascension and Assumption).
Laudes :
from Tuesday to Friday at 6.50 am;
Saturdays, Sundays, public holidays and in August at 7.50 am.
Vespers :
from Tuesday to Saturday at 6.20 pm.
No services in the abbey on Sunday evenings or Mondays, a day of solitude for the communities.
To attend the services, go to the abbey gate at the times indicated. Attendance at the services is free and does not require payment of an entrance fee.
For further information (retreat, group welcome, etc.): Tel: +33 (0)6 13 39 40 18 – Mont Saint-Michel abbey website
Masses in the parish church of Saint-Pierre (in the heart of the village) :
from Monday to Friday at 11am ;
Saturday at 6 pm and Sunday at 4.30 pm.